Last weekend we hopped in the car to do a little more exploring of California. Big Sur is somewhere we'd spoken about but never quite got round to going to. It's a little under 2 hours south of San Francisco which means we got to enjoy the picturesque views from HighWay 1 which snakes along the California coast.
We stayed at Glen Oaks which was lovely. Little log cabins tucked away in the woods and the rooms were modern in a rustic way. And each room had a pair of yoga mats! I've never seen that before in a hotel, and loved it!
Post Ranch Inn, is pretty amazing. A very special occasion type of place that's a real treat to stay in if you book waaaaaaaay in advance. If your trip is a little impromptu like ours, head over for a drink around sunset. Unobstructed views of the pacific ocean at sunset is a sight that never, ever gets old.
I'd actually say head over to Big Sur Bakery for dinner. We had an excellent meal with fantastic service and were lucky enough to encounter local legend, Jack the Beekepeer who regaled us with tales of Big Sur over the past 3 decades.
Pfeiffer Beach. Beacuse I've never seen raspberry ripple sand before. It's spectacular.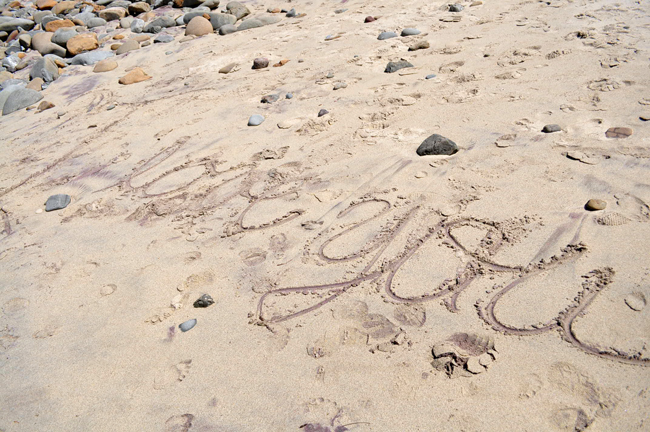 Neither one of us can take credit for this little love note in the sand, but it was so touching to spot.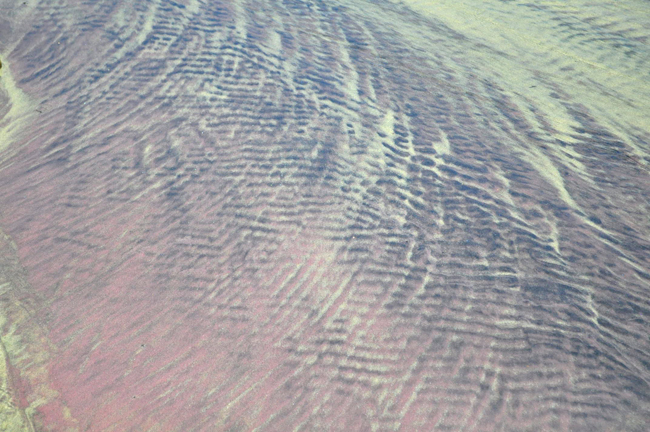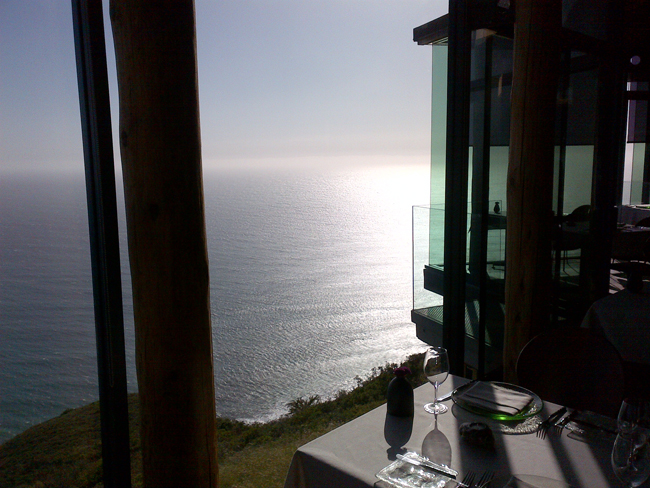 Sunset drinks at Post Ranch Inn.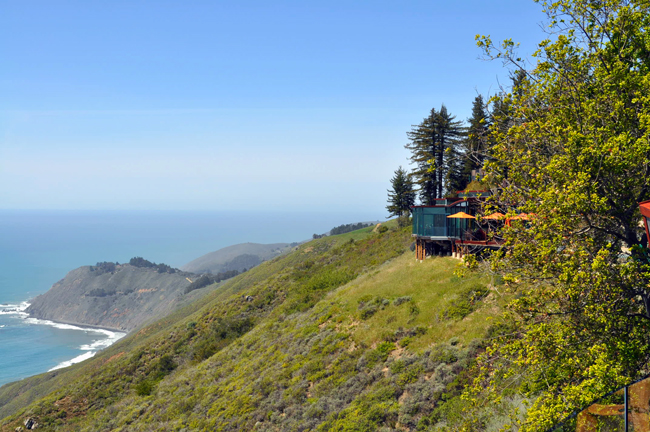 Spectacular view from Post Ranch Inn.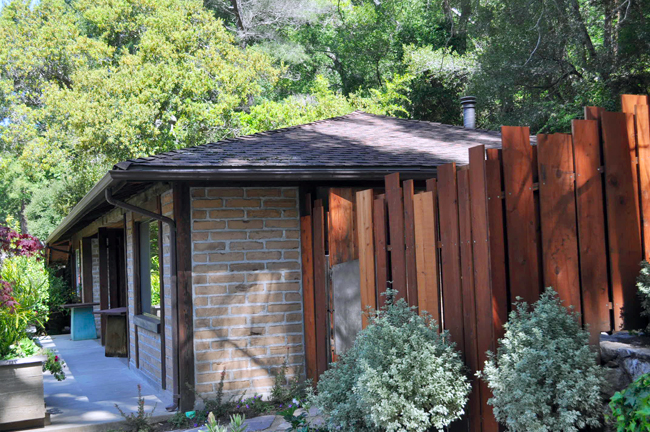 Adorable log cabin at Glen Oak.