Yep. A new collection has arrived. It's on Etsy and there's still enough time to get a gift for yourself or a loved one for the holidays! Hop on over to my Etsy Shop to view the collection in it's entirety.
I started Tiger Tem in 2007 in Nigeria. I had a boutique and tea room that was featured in Vogue, The Financial Times and numerous other publications. It was a highly enjoyable ride and I loved what I did but a few years ago the Mr and I decided to move to San Francisco. I have a great job here that I love but I still sell my collection of clutches on a very limited basis in fabulous places like the Holiday Trunk show at Saks last year, Love & Luxe in San Francisco and I create limited edition collections on a regular basis for Temple Muse, Lagos.
I'm delighted to share the original team of artisans I taught how to make the clutch bags are still the people (mostly women) who group together and produce collections for Tiger Tem. A small team of skilled artisans just outside Lagos in Nigeria, who now have the skills to contract out for many other people. So Tiger Tem is truly a gift that gives back.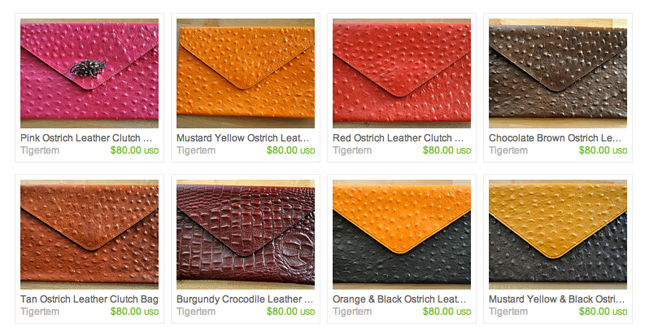 The Clutch Bag Collection.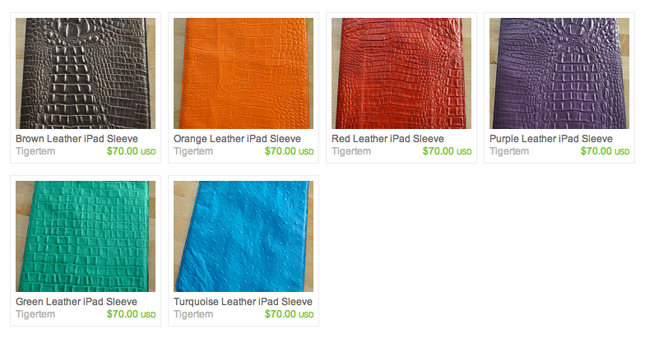 The iPad Sleeves.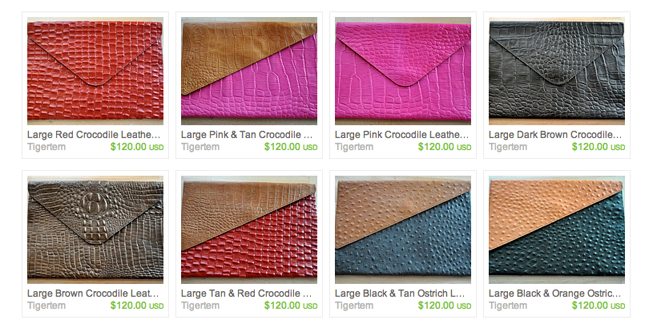 The Outsize Clutch Collection